We will be exhibiting the new Westfalia & Fleurette range as well as pre-owned motorhomes at Newbury 18th-20th May.
Come and see us for a coffee and chat on
STAND 128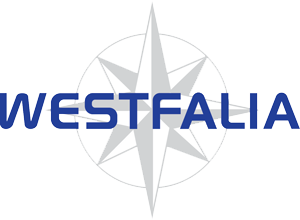 We are proud to be one of a very small group of UK dealers chosen to represent the Westfalia brand. We can offer the entire Westfalia range and have a selection of vehicles always in stock.
We also have an impressive stock of excellent used motorhomes for sale as well as a full service centre.

Westfalia – High quality in motorhome construction for 60 years
We are always updating our stock.  Our latest motorhomes are below but you can browse the entire list on our stock page.  If you want more information on any of them or you want to go on our mailing list please fill out the form on our Contact Us page.
NEW Westfalia Amundsen 600D Motorhome Alpine White 130hp Eu6 Manual Ref:VA382/18 AVAILABLE FOR IMMEDIATE DELIVERY
£56,381
NEW STOCK
NEW Westfalia Amundsen 600D Motorhome Alpine White 130hp Eu6 Manual Ref:VA382/18 AVAILABLE FOR IMMEDIATE DELIVERY
New unregistered Westfalia Amundsen 600D model in stock ready for immediate delivery.*Call to Reserve*
NEW Westfalia Amundsen 540D Motorhome Polar White EURO6 REF:VA910/18 AVAILABLE FOR IMMEDIATE DELIVERY
£49,987
NEW STOCK
NEW Westfalia Amundsen 540D Motorhome Polar White EURO6 REF:VA910/18 AVAILABLE FOR IMMEDIATE DELIVERY
New unregistered Westfalia Amundsen 540D model in stock ready for immediate delivery.*Call to Reserve*
THE ONLY AVALABLE ONE IN THE UK! NEW 2018 Westfalia Columbus 600D Golden White Metallic 150Hp Auto Euro6 REF:VA905/18 AVAILABLE FOR IMMEDIATE DELIVERY
£69,995
NEW STOCK
THE ONLY AVALABLE ONE IN THE UK! NEW 2018 Westfalia Columbus 600D Golden White Metallic 150Hp Auto Euro6 REF:VA905/18 AVAILABLE FOR IMMEDIATE DELIVERY
New unregistered Westfalia Columbus 600D model in stock ready for immediate delivery. Showroom display model *Spring Special NOW £69,995*
AVAILABLE TO VIEW EXCLUSIVELY AT HARBOUR CREEK NOW! NEW 2018 Florium Baxter 60LG Motorhome White 130Hp Euro 6 Ref:8971-1
£54,705
NEW STOCK
AVAILABLE TO VIEW EXCLUSIVELY AT HARBOUR CREEK NOW! NEW 2018 Florium Baxter 60LG Motorhome White 130Hp Euro 6 Ref:8971-1
New unregistered Florium Baxter 60LG model in stock.*Call to Reserve one now*
We Also Provide Affordable Motorhome Hire